"So, how much do you charge?"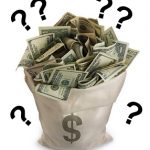 "How Much Does A Home Inspection Cost?" Granted, this is usually the first question asked of us when we receive a phone call.
Point often overlooked, is that home inspection costs are not fixed and can vary. Not only does it depend on the region, size, and age of the house. But also, the scope of services and other factors.
Some of those factors that will affect how much a home inspection costs:
Location/Region
Travel Time
Size of the home, Age of the Home
Detached Structures
How hot or cold your local real estate market is
How many inspectors are in your local area and how busy they are
Ancillary services, such as mold, termite, moisture, radon, sewer, lead testing, etc.
According to the U.S. Department of Housing and Urban Development (hud.gov), "A typical range might be $300-$500, but consider the value of the home inspection in terms of the investment being made. Cost does not necessarily reflect quality." says HUD. HUD Does not regulate home inspection fees.
Angie's List members report spending an average of $473.
According to Fix.com, the national average cost of hiring a home inspector is $500-700 (home inspection of a 2,500 sq.ft.house)
The price of a home inspection can range from $200-$1000. This range depends on the size and the type of home and the location. Larger homes in neighborhood areas will be on the higher end of the spectrum. A home inspection will need anywhere from two to six hours to complete.

Here at Top Notch Inspection Services, Inc., we base our pricing on several factors:
Year
Age
Size (sq.ft.)
Single/MultipleUnit
Foundation (crawlspace/slab)
Detached Structures
Travel Time (45-minute radius)
Any of these factors may increase or decrease the price.
We also offer discounts where applicable:
Active/Retired Military
Educator
First Responders (police officer, firefighter, doctor, nurse)
Repeat Clients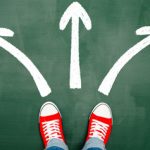 We offer 3 packages starting from $375-$700.
These packages are on a single family 1500 sq.ft. home on a crawlspace foundation built in 1960. Other factors may apply. All our packages come with a complete home inspector's report, a guide for your home, a 90-day limited warranty and $100 credit in handyman services.
Our Preferred and Premier Packages provide even more comprehensive information. This will give you the peace of mind needed to make an informed decision on your new or existing home.