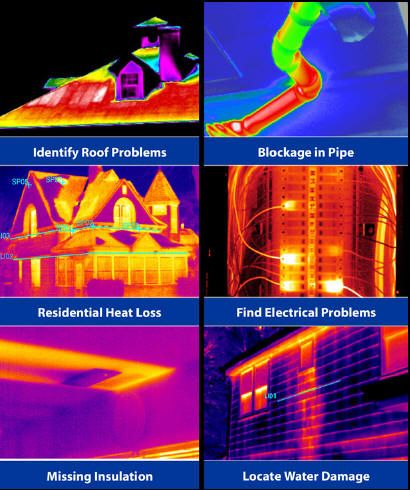 Thermal Imaging Inspection
This inspection uses a state-of-the-art infrared camera to find problems that aren't always apparent to the naked eye.
Home inspections conducted with infrared cameras do not require you to cut open walls or tread in potentially unsafe areas because they can measure the target's heat from a distance away.
This is particularly helpful in that it is not only safe for you and non-invasive, thermal imaging scans can reveal things that normal cameras or even the naked eye can't see. They can point out issues such as water leaks, moisture, air gaps & insulation gaps, overloaded electrical services & most importantly, heat loss. All of these problems can lead to thousands of dollars in damage to a property, which is extremely beneficial to know before purchasing a particularly old home or investment property.
See Other Types Of Inspections We Offer